Ready to Service Your Commercial Glass Needs
-Over 35 Years In Business-
Ready to Service Your Commercial Glass Needs
-Over 35 Years In Business-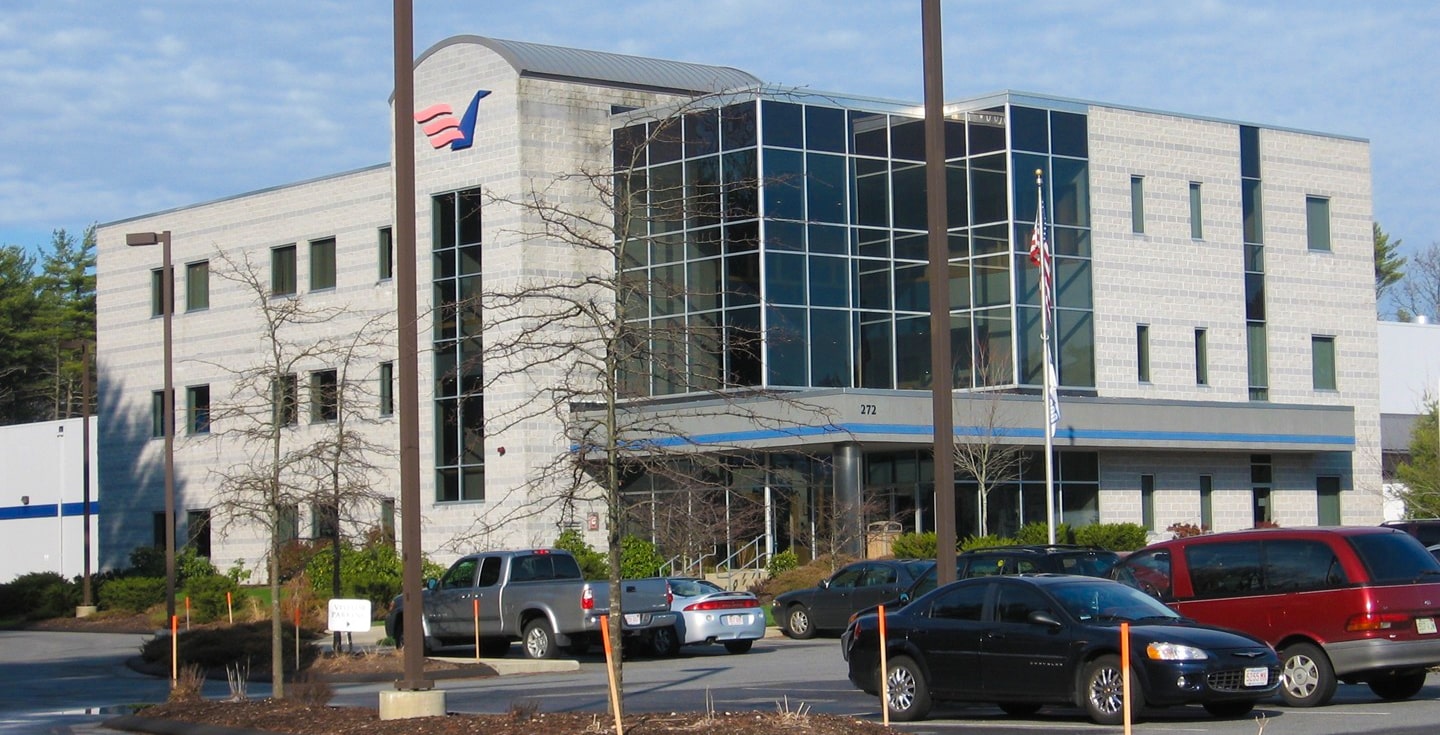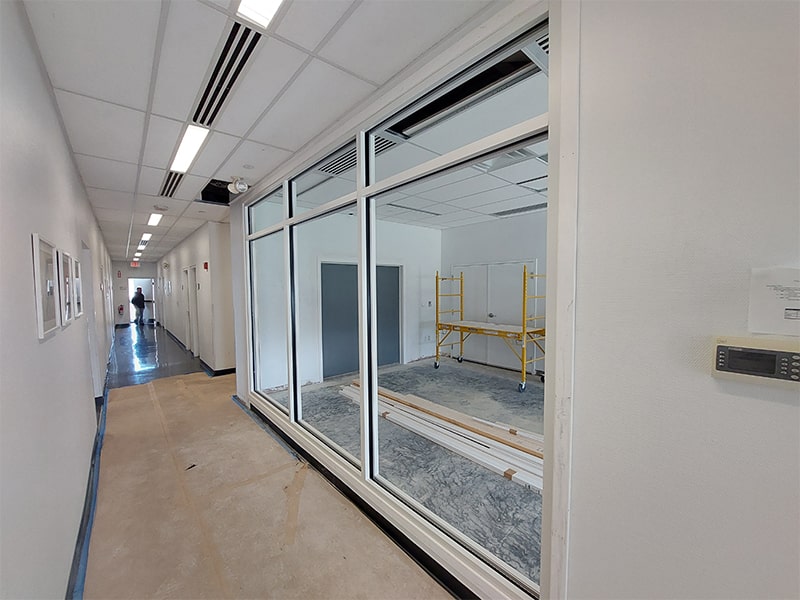 If you're looking for an office design layout that promotes transparency and professionalism, we offer glass wall office design and installation services for businesses of all sizes. Here we have multi interior offices designed, fabricated and installed by Towne Glass.
At Towne Glass & Aluminum, Inc. we understand the importance of curb-side appeal. Your business is judged by passersby before they even enter.
That's where we come in. Our team can build and install a glass entry for your business that will draw customers in without you having to lift a finger. We offer a wide range of services including:
Manual Windows and Doors
Revolving Door Systems
Automatic Sliding/Swing Doors
Automatic Service and Drive-thru Doors
Hydraulic Door Systems
Complete A.D.A. Compliance Systems
And more!
Towne Glass & Aluminum Inc is here to assist with all of your COVID-19 barrier needs. Our barriers are custom built to your required dimensions and are perfect for retail stores, gas stations, and other businesses of all types. Contact us today to see how we can help you!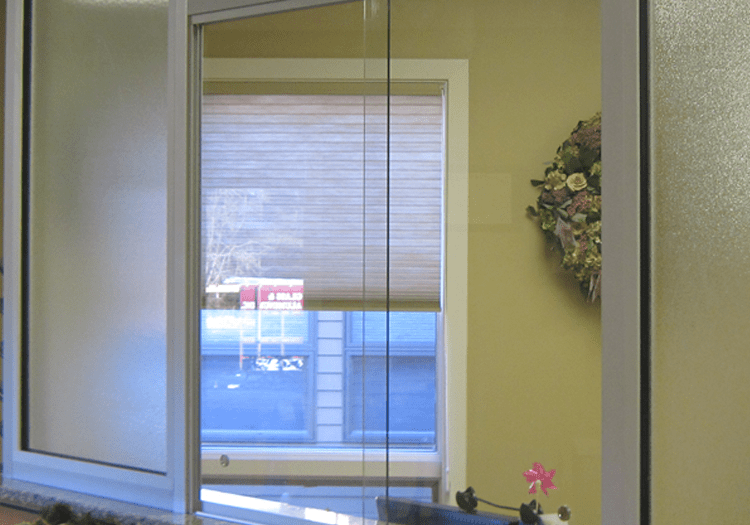 If your business needs a receptionist slider, we have you covered.
A receptionist slide may seem like a basic element to any office, but this barrier provides a myriad of uses! Different types of glass can suit different needs in your specific office environment. Whether it's plain glass, security glass, electric locking slider doors, or even a combination of sorts we can install the right fit for you and your business.
Glass rails add a feel of elegance and modern design to any staircase or deck. They also serve the purpose of safety and prevention of falling. You shouldn't have to choose fashion over function or vice versa, and with Towne Glass & Aluminum, you won't have to!
We've installed several elegant glass rail systems and have produced amazing results. We value precision and attention to detail, so you can be confident that your new glass rails will fit to perfection.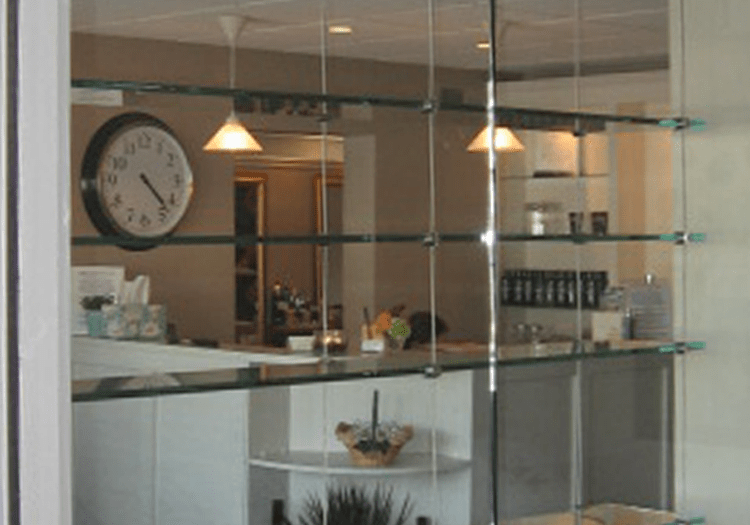 Shelving and enclosure solutions are essential for displaying to customers what you offer, and our professional installations will ensure they can see your products clearly.
When considering a shelving or enclosure solution for your store front it is important to first consider the weight and size of what you're planning to display. From there, consider the quantity, shelf-life (for food items), and difficulty of cleaning around your products. If you're at all unsure about what dimensions you may need, or which solution may fit your situation best – let us be your guide and call us today!
At Towne Glass & Aluminum, Inc. we are able to offer a variety of different security glass solutions upon request. Nearly any project can be fitted with protective security glass. If your business requires bullet resistant glass, or even glass detention systems we can fulfill your needs as well. Simply contact us today and we can start a design and estimate!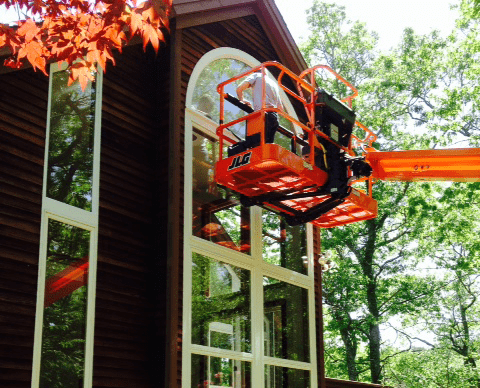 Whether you have a broken glass in a basement window or an intricate butt glazed unit in a custom curtain wall, our team utilizes their deep skill set to repair your glass and get the job done right. We have decades of experience in the industry and plenty of knowledge that has been passed down and shared from previous generations. We are one of the few "Full Service Glass Shops" in the area that still provides a full breadth of services with professional execution. Our long business history has shown us that our preparation and installation tactics will drastically improve the functionality and durability of your products for years to come.
Restaurants & Hospitality
Restaurants experience large variations in both seating arrangements and customer volumes. At Towne Glass & Aluminum Inc, we can help alleviate some of the issues that arise from these with our different glass & door offerings. We offer beautiful folding window door systems for seasonal outdoor seating to give your restaurant the ultimate flexibility. Additionally, we can help with all partition post and privacy glass installations for booths and tables. Our experience in the industry shows through with every project we complete, and we're confident that we can save you both time and money on any project you're considering for your restaurant.
Sneeze Guards & Food Displays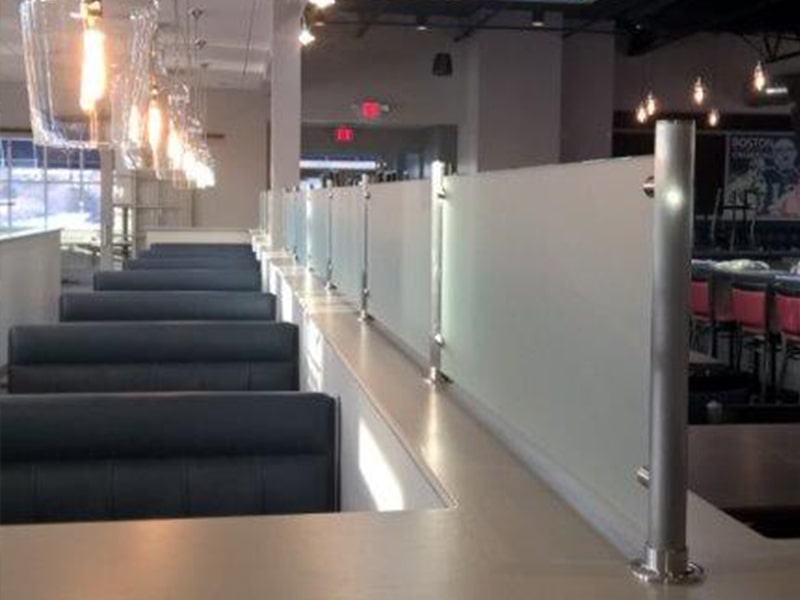 Restaurants & Bakeries fear no more! At Towne Glass & Aluminum, we have plenty of experience both installing and maintaining sneeze guards. We can custom fabricate, supply, and install for the hospitality industry.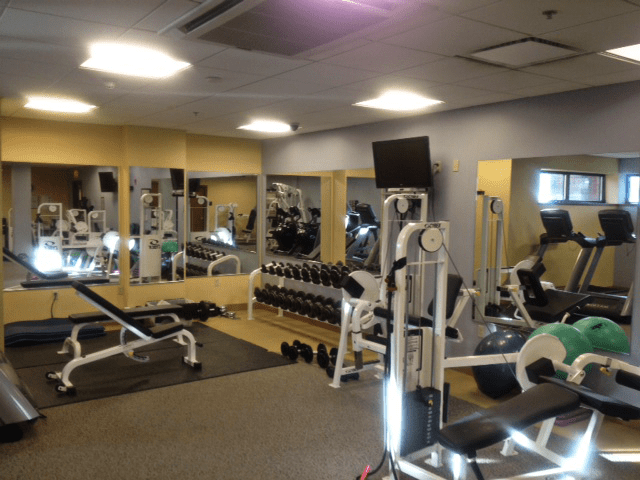 Gym owners know how easy and often mirrors break or get damaged in their facilities. While they are a necessity for any gym, the level of activity around them inevitably leads to cracks and chips. At Towne Glass & Aluminum, we'll get our crew out quickly to remove and replace any panels that are causing a safety hazard or are becoming an eye-sore!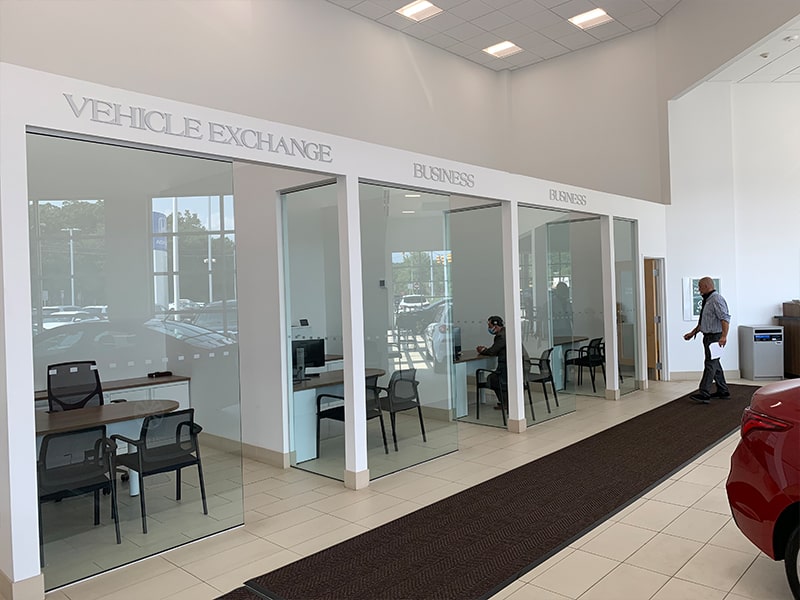 It's important that the offices and showroom of your dealership look professionally designed and well-crafted, giving you the best possible first impression every time. We have experience with both interior and exterior installation and design including the newest trends to keep your business up to date!
With our expert glass installation, you'll have a valuable investment that's built to last and sure to impress.